Day1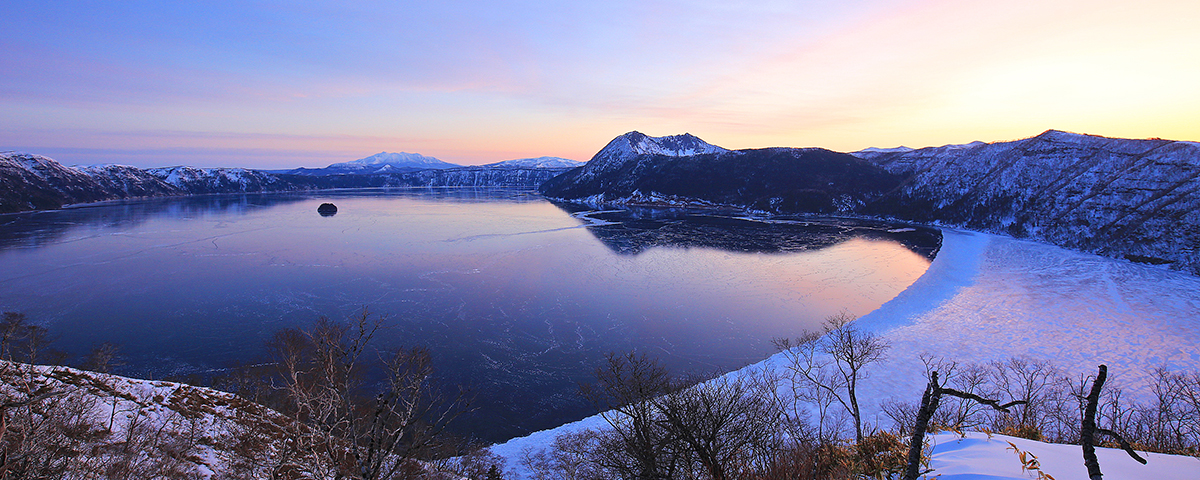 With an unearthly blue so unique that it is called "Mashu blue", Lake Mashu will make you feel like you're in another world
Lake Mashu is located 11km from Teshikaga Town and 12km from Kawayu Hot Springs. The surface of the lake is 351m above sea level, with a circumference of around 20km, an area of 19.2km2 and a depth of 211.4m at its deepest point. It is the world's clearest caldera lake. The lake is surrounded by 300-400m-high cliffs with an average gradient of 45 degrees - steeper than you'll see around any other lake. Lake Mashu is renowned for its mist, and for the way its water level mysteriously remains the same even though no rivers flow in or out. With almost no impurities, the water of Lake Mashu looks like it has been dyed in indigo. Its deep blue color is so unique that it is called "Mashu blue". The area around Lake Mashu has been designated as a special protected area, even by national park standards, to protect the incredible nature. Untouched by human hands (people are prohibited from entering the immediate surroundings), this beautiful, rugged, mysterious lake amazes everyone who gazes upon it from the various viewpoints nearby.
Day2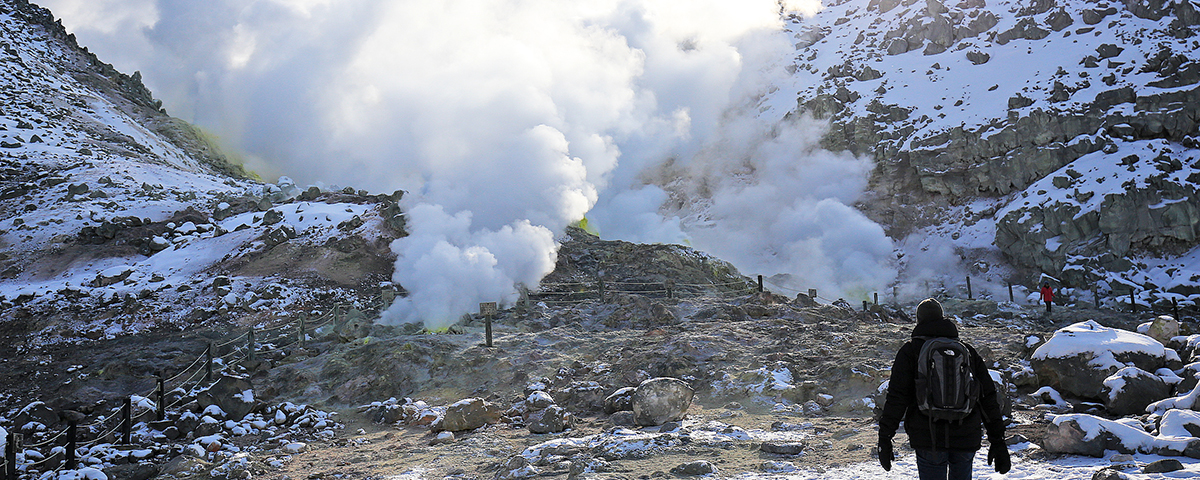 Stand inches away from the pulse of the earth
With the distinctive smell of sulfur and alpine plants at much lower altitudes than they usually grow, Mt. Io is like a scene from another planet. Mt. Io is located around 3km from Kawayu Hot Springs, and is called Atosa-nupuri (bare mountain) in Ainu. To this day, sulfur plumes rise from various areas of the mountain, with an incredible rumbling sound. Large-scale sulfur mining once took place here, which played a significant role in Teshikaga Town's development. Parking is free during the winter (late November to early April). Parking fees apply during summer: JPY200 for a motorcycle, JPY500 for a car, JPY1,000 for a minibus, JPY2,000 for a large bus *Mt. Io is currently closed to the public for safety reasons, as there is currently a risk of falling rocks.
Day3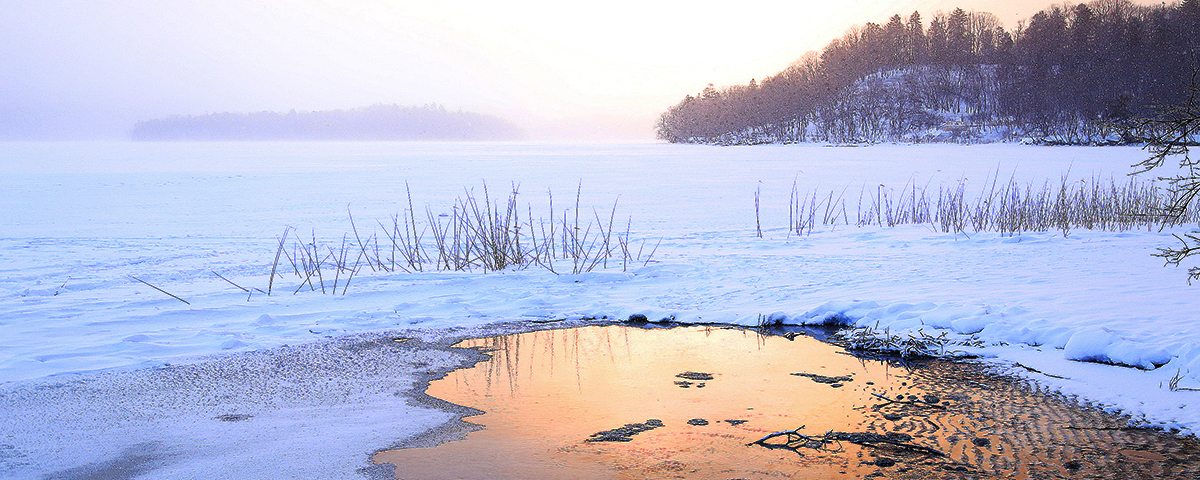 Take an early morning tour through the snowy scenery around Lake Akan
In winter, you can explore a freezing natural environment where it is not uncommon for early morning temperatures to reach -20°C. The winter chill creates magical natural beauty. You can walk across the completely frozen Akan lake to its island in around 10 minutes. You can also see the sunrise over Mt. Oakan and beautiful natural phenomena such as frost flowers, rime and diamond dust. The tour meets at 6:20, early mornings from late January to mid-March. In summer, this island can only be reached by boat.
Day4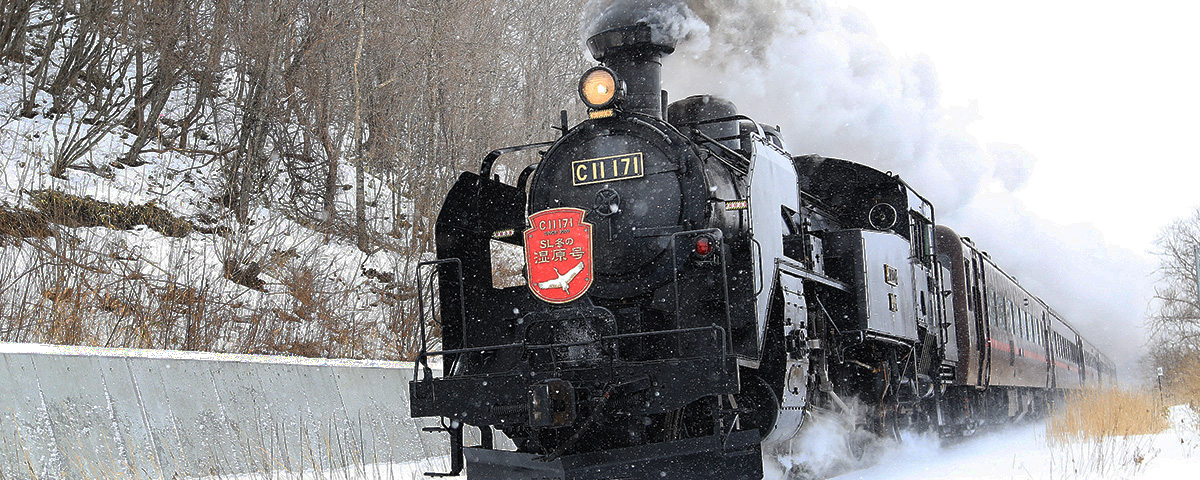 Limited time only! Take a steam locomotive through the snowy wetland
Wetland steam locomotive runs along the Senmo line from Kushiro City to Shibecha Town. A local nature guide will give a free talk about the nature of Kushiro Shitsugen Wetland. If you're lucky, you might even see wildlife such as Yezo deer or red-crowned cranes from the window. There's an old coal stove on board, which you can use to grill dried cuttlefish sold onboard.
Day5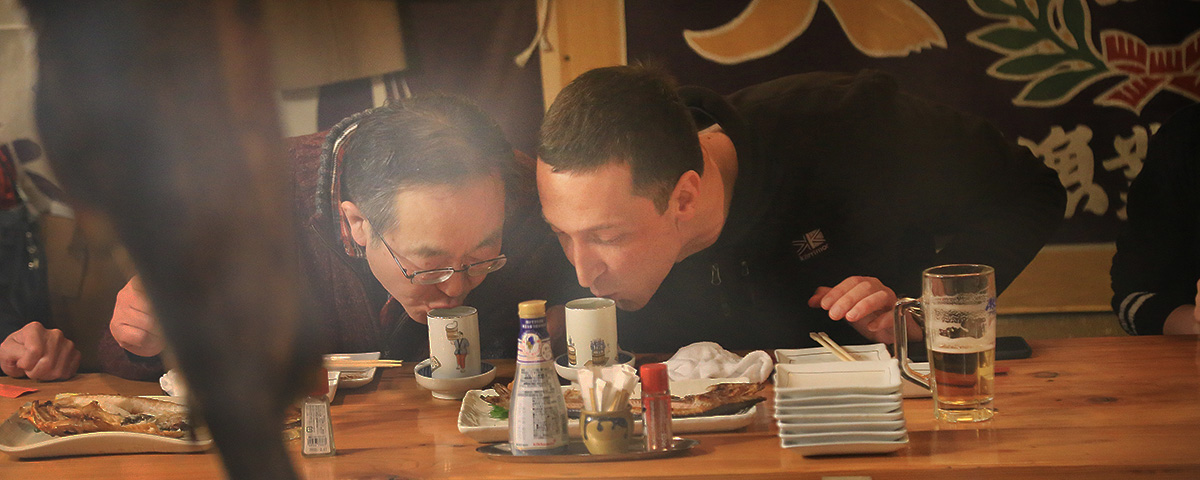 Experience this uniquely Kushiro meal where local seafood is grilled next to the irori hearth
Kushiro is the birthplace of robata-yaki, and many robata-yaki restaurants can be found downtown. Robata-yaki is made with fish such as salmon, herring, Okhotsk atka mackerel, flounder, cod, Pacific saury, shishamo smelt and broadbanded thornyhead, along with shellfish such as scallops, squid, Sakhalin surf clam and oysters, as well as crab and shrimp. Some restaurants place a pot of Kushiro sake (from Fukutsukasa Sake) next to the irori hearth too. The sake is warmed to around the same temperature as the body and is drunk in a unique way, by scooping it from the pot with the ladle.