Area Highlights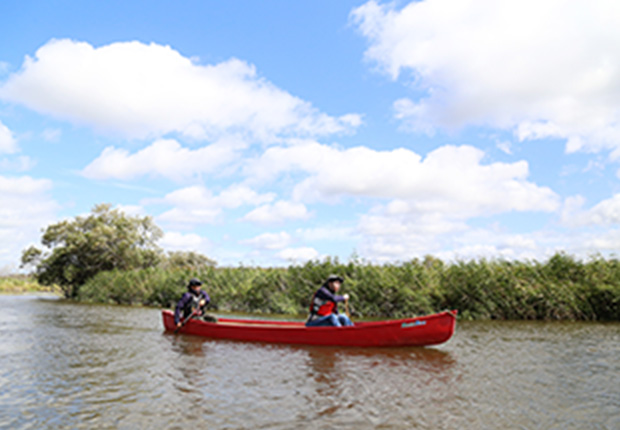 Kushiro
The Kushiro Shitsugen Wetland is Japan's largest wetland, is a habitat for the red-crowned crane, a species protected as a nationally designated Special Natural Monument. Guides are available to take you canoeing or fishing on the Kushiro River, which winds through the marsh, or explore on foot for an incredible hike or birdwatching experience. Visit in the winter to see white-tailed eagles, Steller's sea eagles and other large birds. If you're looking for culinary delights, you won't want to miss the Kushiro Gourmet Restaurant Hopping tour.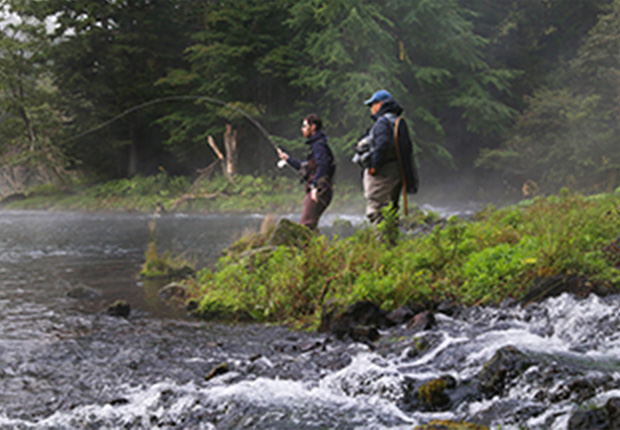 Akan
Surrounded by ancient forest, Lake Akan is the natural habitat for a thriving community of "marimo", a species of green moss known for their ball-like shape that is protected as a nationally designated Special Natural Monument. There's tons to do, from mountain climbing to fishing. In the area's hot spring village, you'll find the Ainu Kotan, where the culture of the area's indigenous Ainu people has been preserved. In the summer months, be sure to check out Kamuy Lumina, an interactive spectacle of sight and sound performed in at night in the forests of Lake Akan.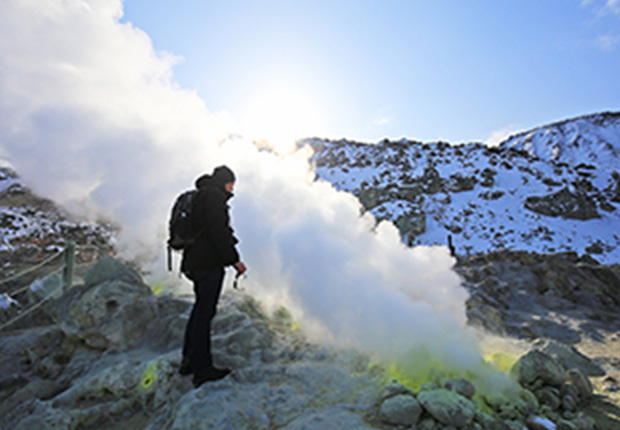 Teshikaga
Explore Japan's largest caldera lake, Lake Kussharo by canoe or horseback, then hike across Mt. Io to get up close to an active volcano. If the weather is just right, you'll be treated to an incredible sea of clouds stretching from Lake Mashu to Lake Kussharo in the early morning, as well as starry skies that fill the heavens. After a day of adventures, ease your tired muscles with a relaxing bath in Hokkaido's renowned Kawayu Hot Springs, which boasts strongly sulfuric waters rare in Japan.