Explore East Hokkaido
Tsurui Village: Cape Kirakotan
This secluded cape is the deepest point of Kushiro Shitsugen Wetland
Cape Kirakotan is the deepest point of Kushiro Shitsugen Wetland. This secluded area is said to contain evidence of human activity 15,000 years ago. It is also the location of the Chiruwachinai River basin, where red-crowned cranes were found after being thought to have become extinct. It is considered a natural monument area of Kushiro Shitsugen National Park, and a permit is required in order to enter. Please note that entry is particularly difficult in winter due to snow causing road closures.
A Closer Look
Around 6000 years ago, Kushiro Shitsugen Wetland was under the sea. Visit Cape Kirakotani and imagine that ancient scenery.
Cape Kirakotan is home to wildlife such as Yezo deer, red-crowned cranes and white-tailed eagles. We are mere visitors in their home. It is designated as a natural monument area, the nature here is truly unspoiled. The spring from which this wetland was born is a natural wonder shrouded in mystery, with a mirror-like surface that reminds me of the Uyuni salt flats in South America.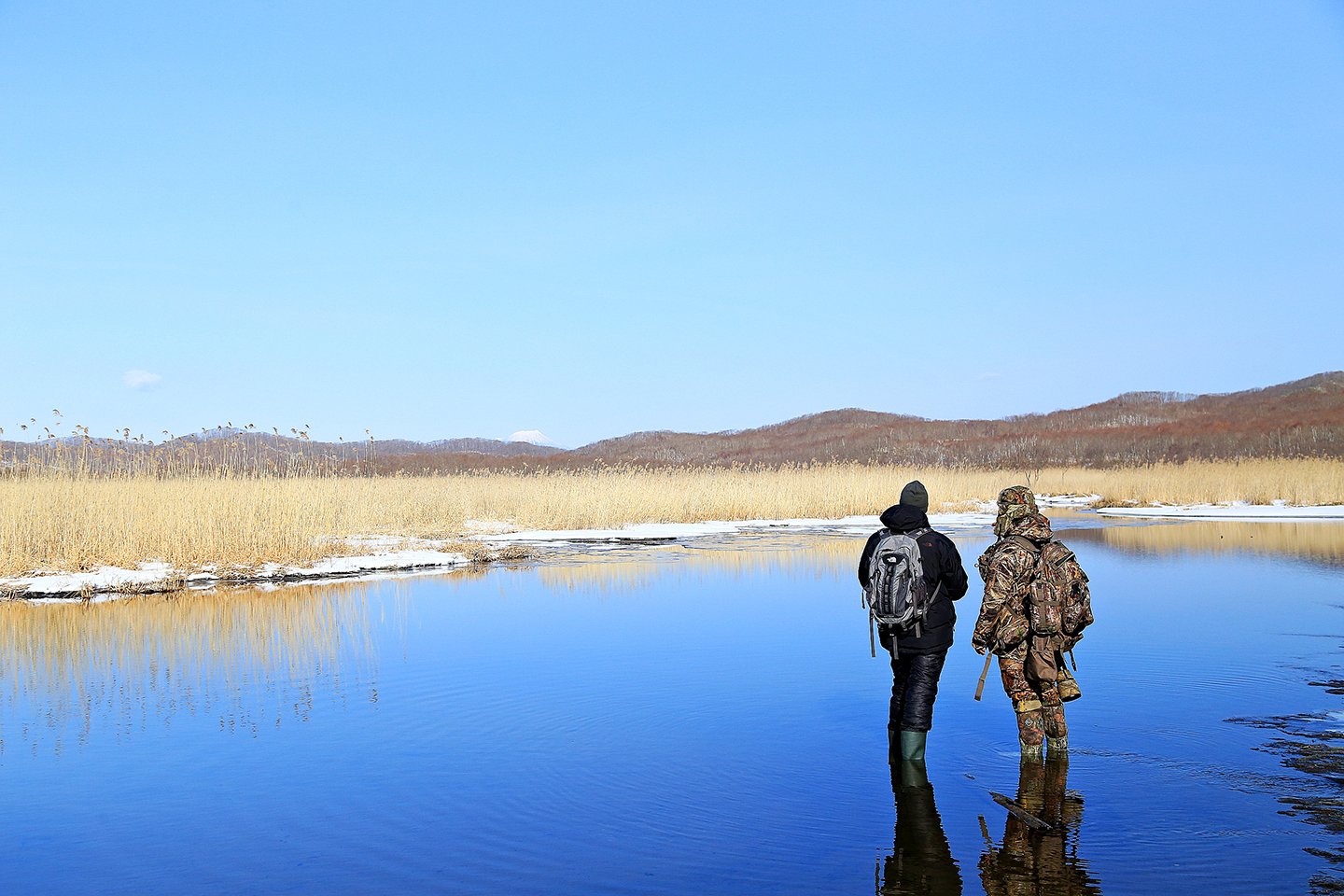 Makoto Ando, Owner of Hickory Wind Wilderness Lodge (master guide with certification as a professional Hokkaido outdoor guide)
Address
〒085-1147
Cape Kirakotan, Akan District, Hokkaido