Explore East Hokkaido
Hike along the Akan River
You'll be hard-pressed to find a more beautiful hiking spot than this tranquil river surrounded by forest with natural hot springs along the way
The pure waters of the Akan River are home to rainbow trout and whitespotted char. In winter, you can hike on snowshoes through the snow-covered forest by the river. Hot springs can be found along the river, making the perfect end point for your hike. If the timing is right, you might even see wildlife such as foxes, raccoon dogs (tanuki) and Yezo deer, which drink from the hot springs to get minerals.
A Closer Look
Where water kamuy and fire kamuy meet
The indigenous Ainu people of Hokkaido place great importance on coexisting with nature, where they believe that deities reside. There are two types of deities in nature – the deity of fire  (apefuchi-kamuy) and the deity of water (wakkaushi-kamuy). The Akan River is a holy ground where the two meet, and the two types of kamuy are believed to provide the nutrients that the forest wildlife lives on.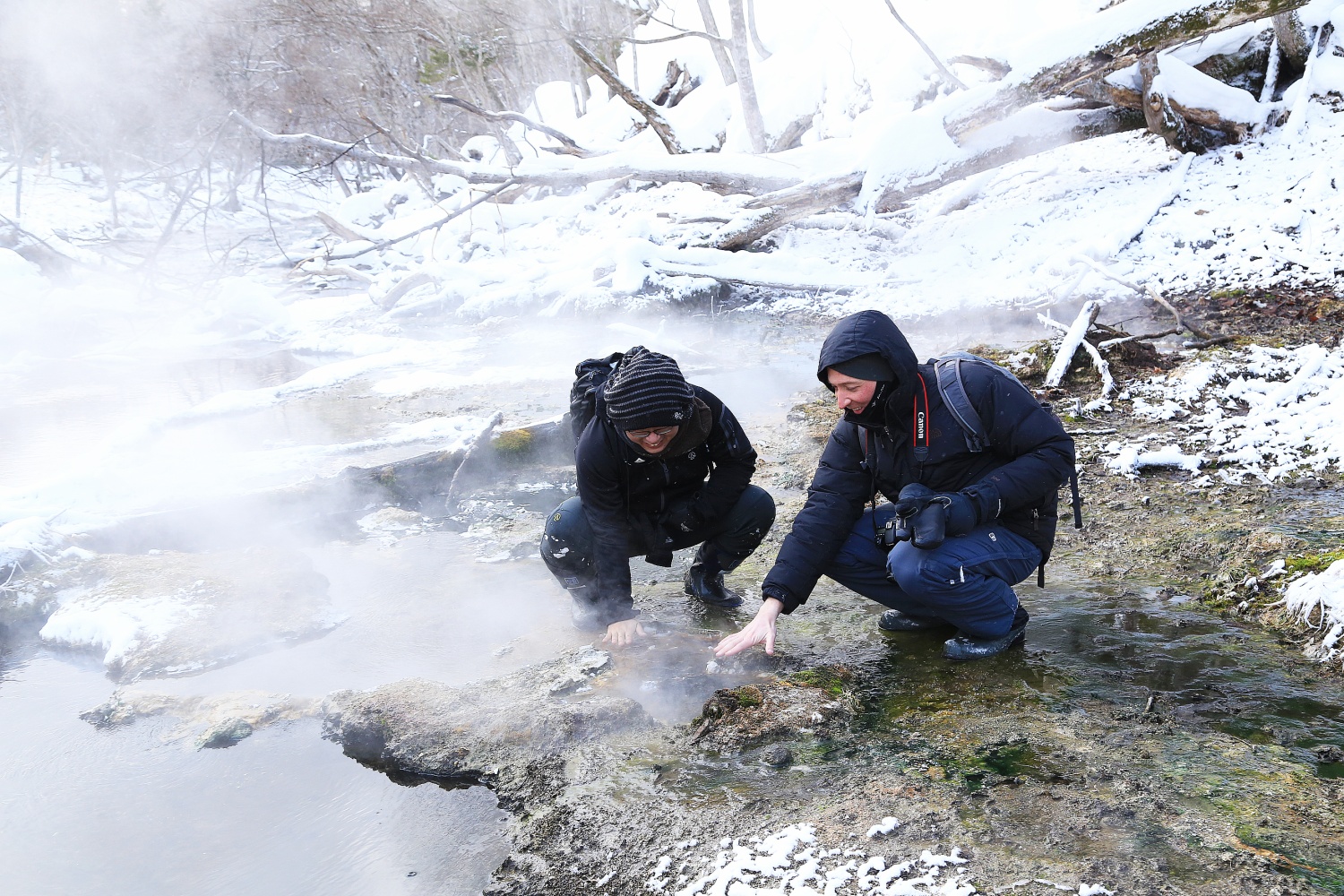 Nature Guide, Mr.Terao, Akan Tourism Association & Community Development Organization
Address
〒085-0467
2-6-20, Akancho Akankonsen, Kushiro-shi, Hokkaido
Tel. +81-154-67-3200
http://en.kushiro-lakeakan.com/