Reserve Your Tour
The starry night sky takes your breath away.
Stars over Lake Mashu
With no mountains blocking the view, the area around Lake Mashu offers an incredible 360-degree view of the stars at night. If you're lucky, you might even see a shooting star or a satellite. Even on nights when the stars cannot be seen, you'll get to experience the great outdoors in the depths of the night with all five senses - you can learn about the constellations, see Lake Mashu glinting in the faint starlight and look out at the nightscape of Kushiro in the distance. *If booking at short notice, please inquire by phone to Tourism Teshikaga: 015-483-2101
Tour Information
| Item | Content |
| --- | --- |
| Operation period | APR 1, 2020 - MAR 31, 2021 |
| Operator | National Park Tourism Teshikaga |
| Capacity | 8 |
| Minimum participants req. | 1 |
| Tour guide | Provided |
| Departure time | 8:30 PM (MAY 11 - SEP 30) 7:30 PM (OCT 01 - MAY 10) |
| Duration | 1.5 hours |
| Requirements / Notes | - |
| Period | - |
| Area | - |
Price & Payment
| Item | Content |
| --- | --- |
| Price | Adult (Junior high school student or older): JPY3,600, Child (Elementary school student): JPY2,600, Infant: JPY500 |
| Price includes | Tour guide, Insurance |
| Cancellation policy | Cancellations made after the application deadline due to personal reasons will incur a 100% cancellation charge. Customers wishing to cancel should contact us before 6:30PM on the day of the tour. |
| Payment | On-site payment |
What to bring
Summer: It may get colder than you expect as the seasons change, so please dress warmly. Winter: Please wear warm winter clothing such as skiwear, hats (which cover the ears), gloves, boots, neck warmers, etc.
Additional info
1. If star-watching is not possible at Lake Mashu, a night tour of Mt. Io will be held instead.
2. If the tour is cancelled (due to inclement weather, road conditions, insufficient participation etc.) you will receive notification by 6:30 PM on the day of the tour.
3. The ending time may vary slightly.
4. Mt. Io night tour (if star-watching is not possible at Lake Mashu).
Experience the unique atmosphere of Mt. Io at night. This walking tour will take you right up close to Mt. Io's fumaroles, where you can watch the constantly rising plumes of white steam. Your guide will show you features of Mt. Io that only an expert can spot, such as hot springs and sulfur crystals. (Please note that it is not possible to reserve only the Mt. Io Night Tour.)
Recommended Tour
おすすめのツアー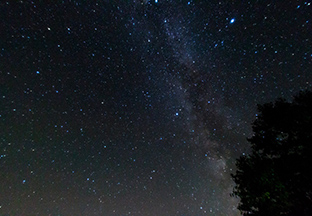 Akan
Stars over Lake Mashu + Mashu and Kussharo Sea of Clouds Tour
A two-in-one bargain set of Tourism Teshikaga's most popular tours! Take the Stars over Lake Mashu tour at night, then go on the Mashu and Kussharo Sea of Clouds tour early in the morning.
Address
〒088-3200
Lake Mashu first observatory, Teshikaga, Kawakami District, Hokkaido